Human Resources Business Partner (HRBP)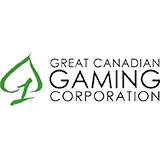 Your new company
Hays Specialist Recruitment has partnered with a gaming and casino organisation based in Etobicoke ON. We are seeking a Human Resources Business Partner to join their team for a full time permanent position. This candidate will be required to work out of their Etobicoke location full time.
Your new role
The ideal candidate is an energetic professional with proven knowledge, skills, and abilities, executing the following in support of the company's vision, mission, and values:
Provides leadership, direction and mentoring to the Human Resources team at the casino; develops performance goals and holds performance partnership discussions with direct reports;
Provides HR leadership & advice to managers; provides guidance on conflict resolution, performance management, career development and succession planning;
Identifies internal and external employment issues and trends; recommends improvements, efficiencies and training opportunities; assists with training implementation and delivery;
Oversees programs such as recruitment, orientation, training, attendance management, health, safety & wellness, rewards and recognition etc., at the property;
Partners with management to improve culture of attendance and performance while focusing on guest service;
Develops and cultivates strong working relationships with all stakeholders: guests, partnership, team members, unions, vendors and regulators;
Assisting and advising Managers with respect to the collective agreement application and interpretation;
Focuses on rapport-building with the Union working towards improving communication and reducing grievances;
Researches and prepares confidential Labour Relations reports and surveys relating to negotiations, grievances and arbitrations and provides support, resources and participates on the Casino's bargaining and Labour-management committees;
Ensures compliance with licensing laws, health and safety and other statutory regulations;
Performs other reasonable additional duties as required/assigned.
What you'll need to succeed
Post-Secondary education in Human Resources Management (diploma/degree in HR) or an equivalency of work experience of at least five years in Human Resources in roles of increasing responsibility. A combination of education/experience may be considered;
CHRL/CHRP designation is nice to have
Previous HR experience in a unionized environment is required;
Ability to exceed internal and external 'customer' expectations through leading by example and by providing timely, effective and service oriented advice and service to operation managers;
A track-record of effective human resources customer service to several departments with competing needs, and providing sound advice on sensitive matters;
Ability to maintain confidentiality; mediation and conflict management/resolution experience is required;
Superior ability to communicate effectively; active listening, writing, speaking and presenting;
Proven ability to analyze problems, identify key information and issues, interpret data and determine implications, provide recommendations, and effectively resolve issues;
Willingness to learn, develop and achieve new skills for personal and professional development;
What you'll get in return
This role offers competitive pay.
What you need to do now
If you're interested in this role, click 'apply now' to forward an up-to-date copy of your CV, or call us now.
If this job isn't quite right for you but you are looking for a new position, please contact us for a confidential discussion on your career. #1098601